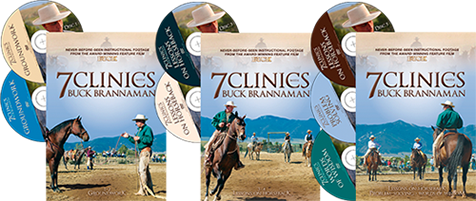 7 CLINICS WITH BUCK BRANNAMAN, is an award-winning series of seven DVDs featuring over 10 hours of clinic footage shot at seven clinics at seven locations during the making of the award-winning film.
"The biggest challenge in creating the documentary BUCK was taking over 300 hours of footage and cutting it down to 88 minutes, " says Filmmaker Cindy Meehl. "We still hear audiences saying they didn't want the film to end—they want more Buck!"
---
WATCH NOW
PURCHASE
---
FEATURES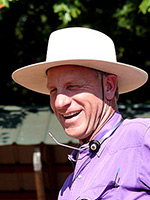 BUCK BRANNAMAN
Buck Brannaman travels extensively throughout the country and the world each year, teaching an approach to training and riding horses that he learned from spending years as a student of the renowned horsemen Tom Dorrance and Ray Hunt. His unique horsemanship approach benefits all levels and types of riders, and has inspired and revolutionized the equestrian world. Due to the success of the highly acclaimed 2011 documentary BUCK, a new awareness of his methodology has extended the reach of his wisdom far into the mainstream. Buck's website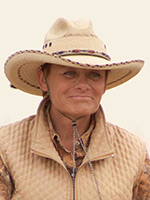 BETTY STALEY
You may recognize Betty Staley from her appearances in the film, BUCK. Cindy thought that she was the perfect addition to Buck's teachings because she has ridden with him for over 20 years and sponsored his clinics for over 15 years. Her articulate and joyous insights are truly helpful to explain concepts that may be new to some riders. An accomplished dressage rider and horse trainer, Betty is also a well known artist and writer. She is a co-author of an instructional book and DVD called "Bringing it Together, An Approach to a Lighter and Happier Dressage Horse," which can be found on Betty's website. Betty is dedicated to building a bridge between dressage and the Western philosophy as portrayed in the movie, "Buck." She is a wonderful addition to 7 Clinics.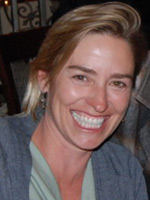 TINA CORNISH
Californian Tina Cornish, and her daughter Ali and son Noah, appear in both the documentary film BUCK and the instructional DVD series, "7 Clinics with Buck Brannaman." Tina has been a Buck clinic sponsor in CA since 2007, but it was many years earlier that she first learned of his methods. Tina's website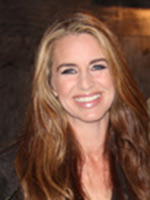 TEMPLETON THOMPSON
Thompson's music was a perfect fit for the 7 Clinics with Buck Brannaman DVD series! Check out Templeton Thompson's song When I Get That Pony Rode music video on both GAC's Daily Countdown and CMT.com (USA only). Cindy directed this music video in Nashville, TN with the help of cinematographer Roger Pistole. It was masterfully edited by Adam Little (Filmworkers Club). In addition to PONY, listen for her other songs, A Horse that Can Fly, and Lesson in There Somewhere playing over the end credits. An accomplished performer and recording artist, her CDs include I Remember You, I Still Feel, Girls & Horses, Life on Planet Cowgirl, and several digital releases. She recently released a limited edition cover song CD called Icy Blue Heart. Templeton's website
---