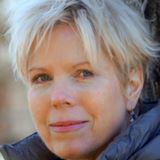 CINDY MEEHL founded Cedar Creek Productions, LLC in 2008. She began work in 2009 on the documentary feature BUCK as director and executive producer. BUCK premiered at Sundance Film Festival in 2011 where it won the coveted Audience Award and continued to win many distinctive awards and honors, including the 2011 Oscar shortlist. In 2012, Meehl delved back into the BUCK footage to create an instructional DVD series of horsemanship called 7 Clinics with Buck Brannaman. In the fall of 2012, she directed a music video with Templeton Thompson for her song "When I Get That Pony Rode" which was featured in 7 Clinics and was shown on several major country music channels. It won a Telly Award.
Cindy was moved by a Kickstarter video for the documentary Unbranded, about four young men riding adopted mustangs 3000 miles from border to border. In January of 2013, she signed on as executive producer of Unbranded. This adventure story is currently in film festivals and has gained a huge following due to the amazing exposure of the ride from Western Horseman Magazine.
In the summer of 2013, she came on board Dogs on the Inside as executive producer. The film is currently being distributed by Bond/360 and is receiving very enthusiastic reviews for this heartwarming story of stray dogs brought into a prison to be fostered by prison inmates. Cindy has several new projects in the works covering various topics from animal compassion to women's rights.
Cedar Creek Productions is dedicated to creating the highest quality entertainment and bringing powerful stories to life. It is our mission to make films that encompass hope, inspiration, grace and understanding in this complex world we live in.
Cedar Creek IMDb
Cindy Meehl IMDb
---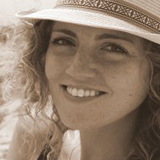 BRITTANY BATTERTON signed on with Cedar Creek Productions in 2013 as executive assistant to Cindy Meehl. She is a graduate of Western Connecticut State University with BA in Communications and a concentration in Media Studies. She has exceptional skills in social marketing with an eye for storytelling and film. Brittany creates content for marketing materials and social media platforms as well as scheduling for the company. She has worked as field coordinator for Dogs On the Inside as well as other projects that Cedar Creek Productions is involved in such as Unbranded, Trapped, and Rewind. Most recently, she was the associate producer of "The Dog Doc" and "For the Birds". She also serves as the still photographer on set and "behind the scenes" of all the films that Meehl is currently working on.